Accessories & Tools
Work more efficiently with our practical helpers
Here you will find a wide selection of helpful tools for using our materials.
eXact scale - Available again!
electronic compact scale for the perfect mixing ratio
Lightweight, portable compact scale for use in the workplace. With a maximum load of 620g and a readability of 0.1g, the material components can be weighed optimally according to the mixing ratio, even for larger objects.
The scale has an easy-to-read backlit LCD display and is made of ABS housing with non-slip feet and a large weighing surface (132 mm x 125 mm) with a monomer-resistant coating.
Delivery includes 3 AA batteries (LR6). Mains adapter optionally available.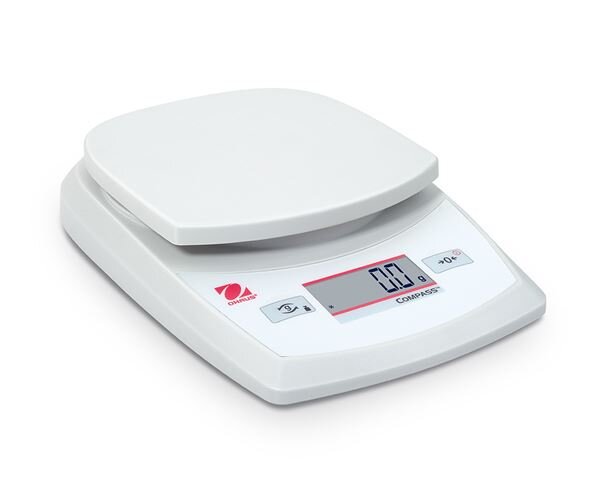 Dosing and Mixing Set
for processing the acrylic resins
Consisting of a transparent PE container with screw cap, a 65ml silicone cup and a mixing spatula. The screw cap of the container protects the mixed resin dough from drying out due to evaporation of the monomer during the swelling phase.
The set is an ideal supplement to the eXact scale.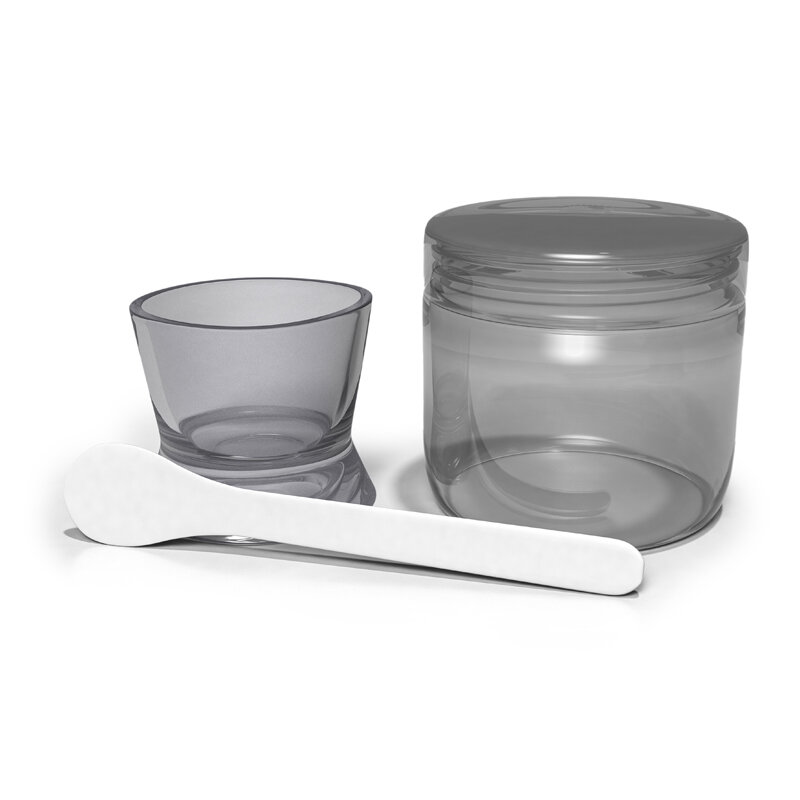 Mixing Cups
made of silicone
Available in 3 sizes, both individually and as a set. The 65ml cup can be additionally fitted with a lid to protect the contents from drying out.
Available in 5ml, 15ml and 65ml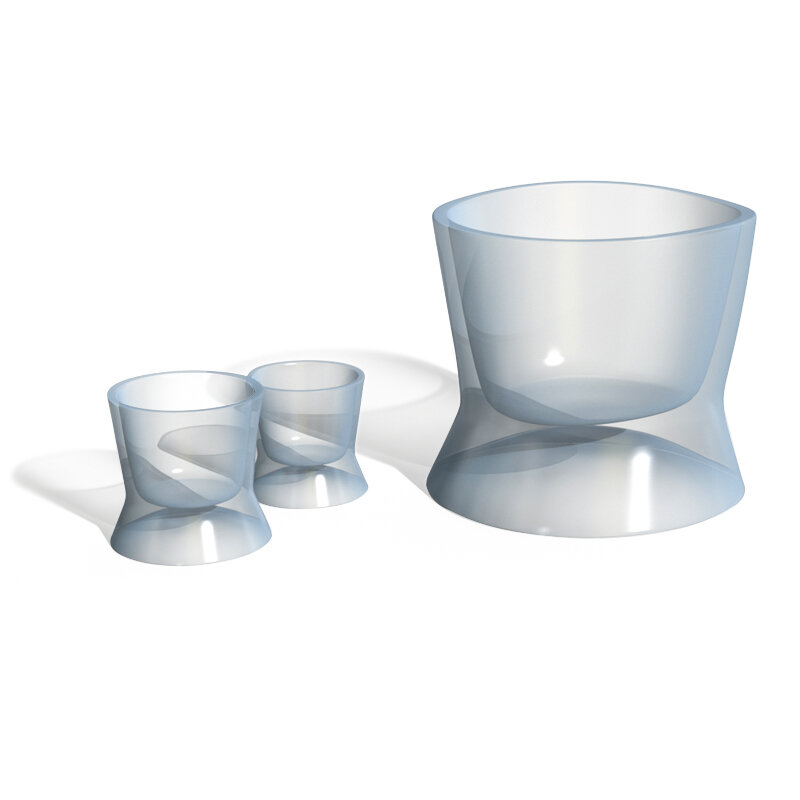 Empty Bottle Set
for storing the acrylic components at the workstation
Practical storage set for polymer and monomer at the workstation. The set consists of a PE can with toggle cap for up to 100g of polymer and a glass bottle with dosing aid and lid for up to 100ml of monomer.
The set is supplied with writable labels.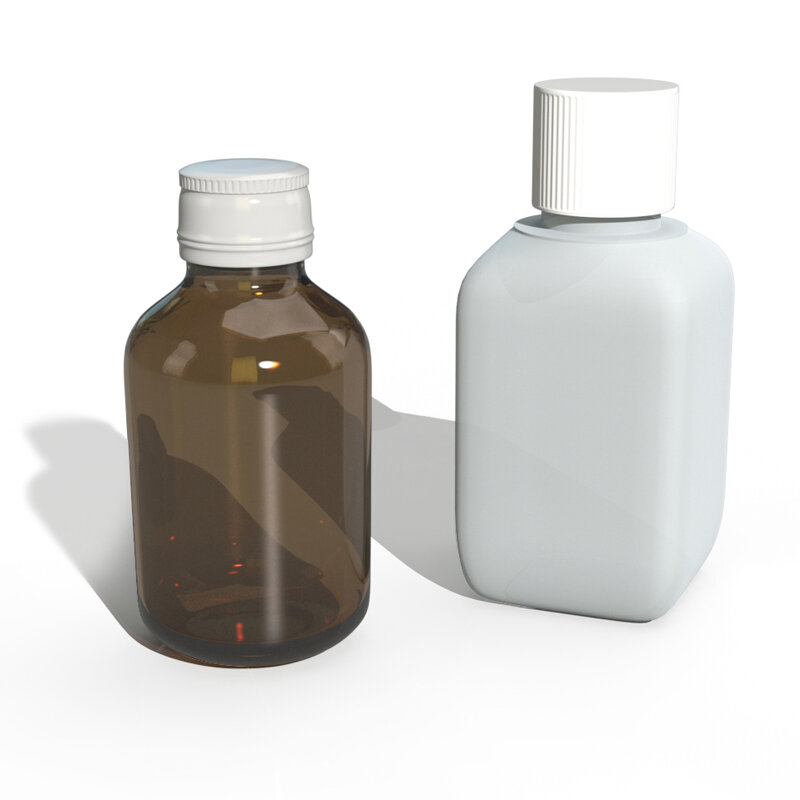 pattern eXpress
®

STATION

metal workstation

A practical workstation for safe storage and application of the material. The open product components in the silicone cups can be protected from contamination and too rapid evaporation of the monomer by closing the lid. The sponge embedded in the station is used to clean the brush during processing.

The station includes 2x15ml silicone cups as well as a spare brush and pipette.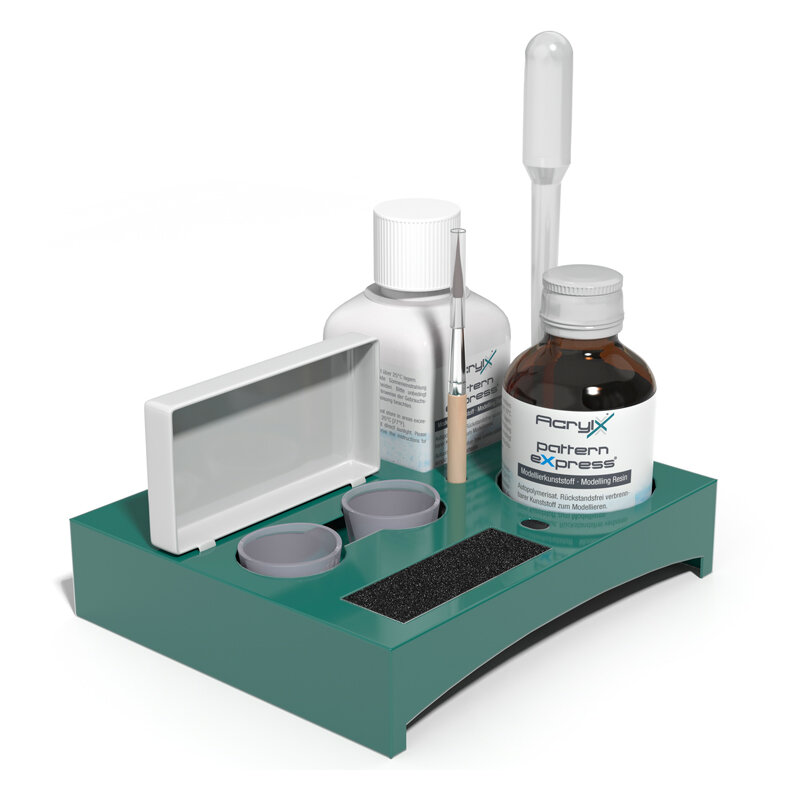 Drain Cock
for 5 liter PE canister
With this practical drain cock, the monomer can be filled from the 5 liter canisters into smaller containers easily, cleanly and without the aid of a funnel. The drain cock can be reused several times and is also ideally suited for the 100ml workplace bottles due to the narrow dosing opening.