Xtray
®

LC

Tray Material, light curing

Ready-to-use, pre-shaped and non-stick acrylic plates for the fabrication of individual functional and impression trays as well as registration and base plates. Light curing.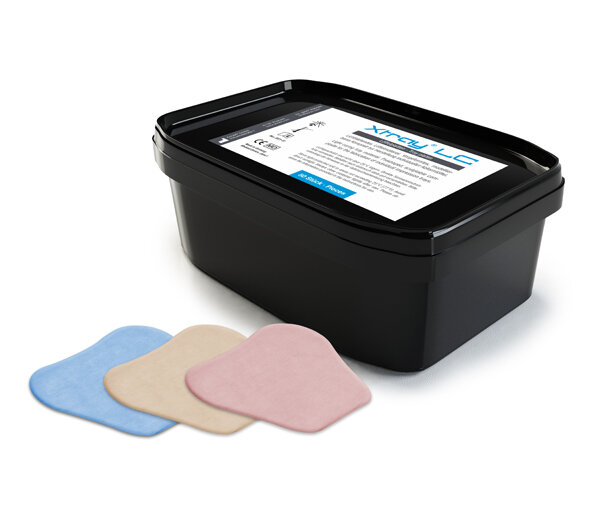 Applications
Fabrication of individual impression trays
Fabrication of individual base plates
Product features
easy to use
tack-free processing
high rigidity, dimensionally stable
fast finishing
odorless and tasteless
low water absorption
---
Material thickness:
2,2mm
Polymerization:
The Polymerization is carried out in a blue light or UVA light curing unit for about 5 min.
Colors:
The material is available in natural opaque, blue opaque and pink opaque.
Delivery forms:
Box with 50 pcs. (maxilla)
Note:
Medical Device. Classification according to Regulation (EU) 2017/745 Annex VIII, Class I for dental auxiliary means with short-term intraoral use.