ThreeDee
®

Cast

3D printing material for casting objects

Light-curing resin for additive manufacturing of dental casting objects. Especially in the model casting technique. Burns 100% residue-free.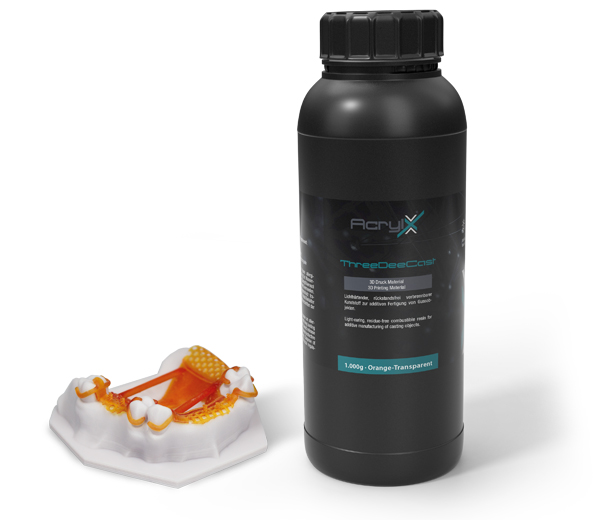 Indikcations
3D printing of casting objects in the model casting technique
3D printing of dental demonstration models
Product features
accurate casting results
optimized for high detail reproduction
also suitable for press ceramics
burns without residue
---
Wavelength:
385 / 405 nm
Colors:
The material is available in orange-transparent.
Delivery forms:
Liquid: 1000g
additional sizes upon request
Note:
The Material is NOT a Medical Device according to Regulation 2017/745/EU [MDR].
---
We recommend the use of 3D printers for which the material parameters have already been programmed by the respective manufacturer. The material was validated in advance for the following devices:
rapidshape D30
rapidshape D30 II
Asiga
Microlay Eve
Microlay Versus